Top 5 Car Tires
December 18, 2021
Picking the right tire can be very challenging. All have different treads and purposes. These top 5 tires are not the only tires you should ever consider running but are top picks this year from enthusiasts like yourself.
With tons of value in these tires, you will find exactly what you need to achieve. So grab your notebooks, and let's take some notes on some of the top-end tires of this year!
5.) Michelin Pilot Sport 4S

The Michelin Pilot Sport has been one of the most popular lineups of tires to date. The tire was born from genuine endurance racing and has outperformed many of the available street tires that have come out this year. Many enthusiasts love this tire, and it's easy to see why.
These were designed for enthusiasts looking to get the most performance out of a street tire.
They spent a ton of time at the track, dialing this lineup in, recording data, and doing R and D. This resulted in Michelin ranking first in dry lap time and first in dry braking.
This setup overall is impressive in summer. The Pilot 4 S offers everything you want in a daily and weekend track tire. The only thing you would sacrifice is a little bit of road noise, but it's nothing terrible.
The real question is, how are these suckers in the rain?
Michelin also ranked first in wet lap time and first in wet braking. This is not considered in many performance tires.
Overall the tire is a very balanced performance tire with no signs of traction. If you are looking for a tire that will see occasional track days, this tire was intended for just that. While the price is a little high, the lowest these start at is $879 a set. These aren't too bad of a tire for its market price.
4.) Toyo Extensa HP II

The Toyo Extensa HP II has been snagged by many enthusiasts, mainly because it's a great all-season tire that can be picked up for extremely cheap. How cheap are we talking, though? These will start you out at $433 and as high as $997. That isn't too bad, considering you're getting an aggressive all-season tire that can grip hard during the summer months and do very well during the winter months.
This brings us to who buys these and why they're so popular. Most enthusiasts that pick these up are people who daily drive their build year-round, which I don't blame them since they're getting a tire that's still considered a performance tire with an aggressive tread pattern. It's hard to pass these up, especially what it all offers.
3.) Continental Extreme Contact DWS06
We seem to see a pretty common trend with all-season tires. Herer we have the Continental Extreme Contact DWS06.
DWS of that stands for dry, wet, and snow. This is going to be another high-performance all-season tire. It is another excellent option to choose if you don't want an aggressive tread pattern.
If you want a balance of performance to daily driveability, this tire will handle wet conditions and light snowy conditions with no issues.
These will come in at a higher price, just a tad starting at $822, not too bad for an all-season tire.
These do come a bit higher than the Toyos we talked about before, but you will get maybe just a bit of comfort in ride quality. Alongside have a slightly longer tread life and a less aggressive tread pattern. These still do a fantastic job getting any water or slush away from the tire.
Another excellent factor to see is the lettering on the tire where it says DWS; as you drive on the tire more, the letters will disappear from wear. Once the letter "S" is gone, it is no longer suitable for the snow; the same will apply to the other letters as well.
shop continental extremecontact dws06
2.)Toyo R88R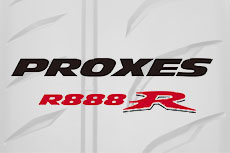 If you look to track your car, you might have already heard of this tire. It looks badass, but looks aren't the only thing these tires offer. To begin, you can get these through a 13 to 20-inch application. With this being a semi-slick tire, you won't be seeing a very aggressive tread design. It won't follow the other tires in Toyo's lineup, like T1R or the Proxes, where there is a large V shape design in the tread.
With the R88R, you will have a large contact patch with massive strips along the side. These will help with your water evacuation on the tire. With that, there will be a massive should block on the tire as well.
This setup will have a much stiffer sidewall, so I wouldn't plan on trying to stretch these tires. These tires are made to run with the proper size wheel application.
With This one having a softer compound, it's going to be extremely grippy. It will take some time to warm up the tires to see this happen to the best of its ability. Its been recorded it takes about half a lap to get the tires to the operating temperature to get the optimum grip to tear around that track.
These are some of those tires that I wouldn't recommend slapping on a daily, but there have been others that have done it and had great success.
For traction, Toyo rates these at a 4.5 for dry traction and 4 for wet traction. So we give them about a 50/50, which is still pretty solid.
Lastly, these will be slightly more expensive tires, but who wants an inexpensive tire then go hit the track. These will start you out at $769 and get to $2000 at the highest cost.
1.) Michelin Pilot Sport AS4
Everything you'd ever want and ever need in an ultra-high-performance high season tire is here. It was released last year in 2020, and it is still killing the game, and for a good reason. If you didn't know, these are the tires that will come on the brand new C8 corvette that puts down 495hp. That's pretty dang cool if you ask me. This just means Chevorlete really trusts these tires to handle the performance this car is made to deliver.
This tire replaces the very popular and test-winning Michelin Pilot AS3+. They built off the base of that tire and gave this one,
4% Extra dry braking
5% Extra wet braking
10% Extra Snow Traction
These will also retain the comfort and low noise from the road levels, and these will have exceptional tread life.
These tires will have a deep wheel protector, which is every enthusiast's dream, we all can't stop accidents from happening, so when that time comes by the curb, you have that extra protection for your wheels.
Moving on to the sidewall, Michelin has the new soft-touch velvet sidewall, which is absolutely beautiful.
For the tread pattern, you can see they gave this one an asymmetric tread pattern. This means that one side is different than the other side.
You can see the outside of the tire has what the DWS06 has. These blocks will give you most of your stability and handling while turning.
On the outer three blocks, you will see water evacuation and noise blockers. There's all are going to be for the all-weather performance it delivers.
These will start you at $660, which isn't too bad considering your getting a high-end tire at the price of some of these cheaper tires.
PACKAGE YOUR WHEELS + TIRES HERE